Revolutionary Democracy
In the Days of War,

Geli Korzhev

, 1953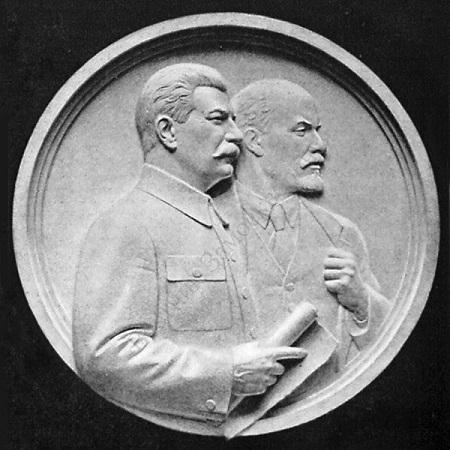 Lenin and Stalin,

Matvey Manitzer, Bas-Relief

at


Paveletskaya Metro Station, Moscow, 1949




The War in Ukraine, Proletarskaya Gazeta

Sitaram Yechury's 'Idea of India' and Communalism, Badruddin Umar

Situating the Land Acquisition Act and its Amendment Ordinance, C.N. Subramaniam.

Some Observations on the Patidar Protest Movement, Prasad Chacko

Call for Dialogue on the Manipur People Protection Bill, 2015, Campaign for Peace & Democracy (Manipur)

Maruti-Suzuki's Business: Brutalising Workers and Also Making Cars, NTUI.

The 2nd September General Strike Marks a Militant Resistance Against the BJP Government, NTUI.

The Silicosis Struggle Marches On, PRASAR

Book Review: So Much Gas, Tanvir Ahmad

Podemos' Reformism and the Revival of Keynesianism, Rafael Martinez

The Need for Clarity on the Nature of the Capitalist Economic Structure of Russia, Emiliano Cervi and Salvatore Vicario

Our Reply' to Moshe Lewin, Tolety Jagmohana Rao


Chile and the 'Peaceful Road to Socialism', Jim Rosenbaum


The 8th of March, 1947, Alexandra Kollontai


Introduction to the Publication of the "Stalin Works", R. Kosolapov

Advice to the Communist Party of India from a Fraternal Communist Party, (3rd May, 1951) P. C. Joshi

Venezuela: Statement of the Anti-Imperialist Revolutionary Popular Unity

Regional Meeting of the Marxist-Leninist Parties of Europe (June 2015)

Final Declaration of the 19th International Seminar of the Revolution in Latin America (July 31, 2015)

Political Declaration of the Marxist Leninist Parties of Latin America (July 2015)

The Muse and the Guns, D. Shostakovich (1 p.)


Views expressed in signed articles are those of the authors and not necessarily of the Editorial Board.

Click here to return to the main menu.